Myth-busting Indian cuisine
Indian food may be a firm part of the British consciousness – just count the curry houses that are a staple part of every local neighbourhood throughout our nation – yet there are many common stereotypes that seem to be attributed to it. If you're a fan of the aromatic curries, imaginative ingredients and intricate spicing of Indian cuisine, why not look a little deeper into the details behind this culinary tradition – you might just find that the nuggets of information you might have long held as fact or simply myths. Here are a few common misconceptions about this delectable cuisine that we've busted for you:
Indian curries are too hot
Clever spicing is the cornerstone of the Indian cookbook, but just because a dish contains spice does not necessarily mean it is hot. Of course, India does have a lot of love for the chilli pepper, and if you so desire you can certainly find a dish that will allow you to feel the burn, but to imagine that the vast majority of Indian curries are too hot to handle is wrong. Using key spices such as turmeric, cumin and coriander won't add heat to your meal – that would be the use of chillies. In fact, many popular dishes are mild and easy to eat, or at least can be prepared that way by request. Take a trip to the southern states and you will find that coconut milk features heavily as a key ingredient. This creamy substance is excellent for toning down the spice factor and producing mild and creamy curries.
Indian dishes are difficult to prepare
There are a wide range of dishes on the Indian menu – some more complex than others as in any cuisine – but a great many dishes are incredibly easy to prepare. In fact, even a beginner cook could put together a simple curry from scratch. This myth probably arose from the fact that curry pastes and some dishes might contain a lot of ingredients and looking down a list like that can intimidate even the keenest home cook. Just bear in mind that a myriad of exotic ingredients does not necessarily mean the dish will be hard to prepare. Just make sure you've got your spice rack stocked.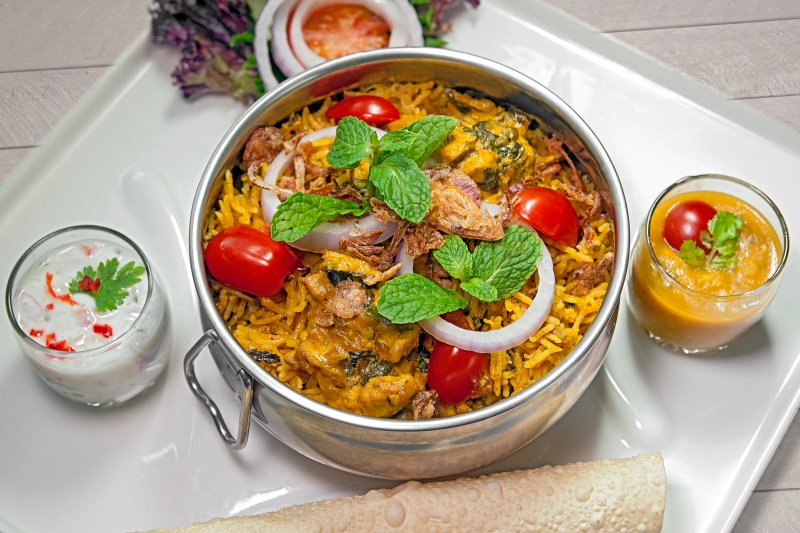 Indian food is unhealthy
With the variety of options available in Indian cuisine, you can easily find unhealthy treats if you're looking to indulge. Deep-fried street snacks and luxurious ghee-laden dishes are a part of the culture and are definitely to be consumed in moderation. But don't tar the whole cuisine with the same brush. In fact, there are many healthy options to choose from when it comes to authentic Indian cuisine. Succulent Tandoori meats or shashlik dishes served with salad, make a lighter choice, as do the many vegetarian dishes, soups and dals that are created with natural ingredients. Pick a pappadum over a chunky naan and steer clear of the fattier meats such as lamb and beef, and you can easily stay healthy whilst enjoying your favourite cuisine.
We've busted the myths but you might want to see for yourself… Pay a visit to one of London's best Indian fine dining restaurants and enjoy the very best of authentic Indian cuisine.
Read More: